Things To Do
In Myrtle Beach, SC there are hundreds of ways to fill your beach vacation scrapbook and you can do so without breaking the bank. From enjoying family time on the beautiful beaches to racing go carts in the afternoon and catching live shows in the evening hours, Myrtle Beach will keep your family entertained! And when you vacation at Carolina Winds on North Ocean Boulevard, everything is within easy reach.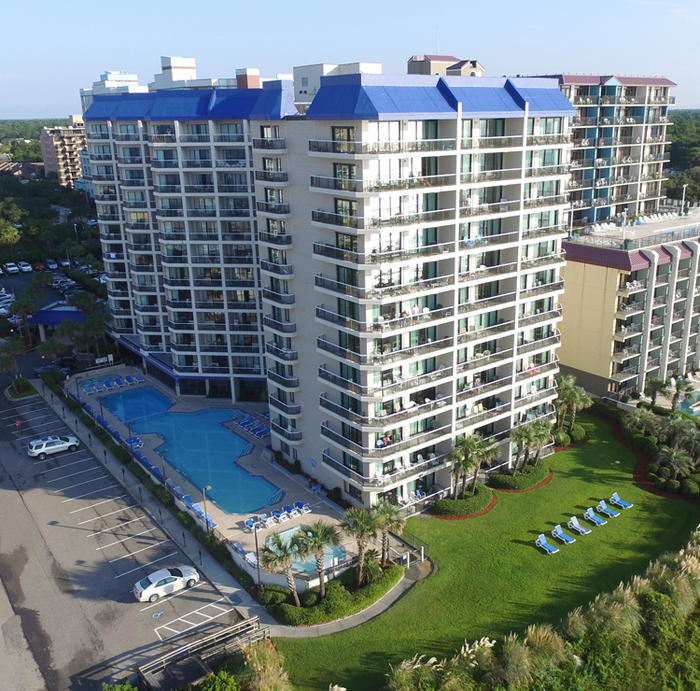 The Beaches
Carolina Winds boasts 700-feet of oceanfront directly behind the resort property. Naturally, the sugary white sand stretches for miles and miles north and south of this high-rise and is perfect for enjoying long walks in the daytime or even under the full moon sky. The warm waters of the Atlantic Ocean gently lap at the shoreline and refresh swimmers who snorkel the sand bar, relax in the tidal pools and body surf the crashing waves. The beaches of Myrtle Beach are a natural playground for couples looking for a romantic getaway, families on their beach vacation, golfers ratcheting up their game and seniors enjoying their active retirement.
On the East Coast, sunrises are best enjoyed on the oceanfront. To watch the sun peek over the horizon where the Atlantic Ocean meets the night sky is exhilarating. And there is no better seat for the sunrise than when you are planted on the white sand. Beachfront activities in Myrtle Beach range from family picnics and bocce ball games to seashell hunting and surf fishing. Take your beach chair and favorite book to the water's edge and sit so the Atlantic Ocean gently rushes over your feet. Kids love to play in the ankle deep water and fairy tale sand castles are easily sculpted in the sand before the tide washes them away.
The beaches in Myrtle Beach are naturally tranquil with the rhythmic sound of crashing waves and symphonic call of a seagull.
Visitors to Myrtle Beach, SC can easily amp up the otherwise tranquil Myrtle Beach experience by going parasailing behind an ocean-going speed boat and renting Sea Doos and hitting the ocean waves. Taking a SCUBA diving lesson and searching underwater or going deep-sea fishing to see what the real catch of the day is are also terrific options for adrenaline junkies.
The Grand Strand is 60 miles of white, sandy beaches just begging to be explored and Myrtle Beach is right in the middle of it. The Atlantic Ocean comes inland in North Myrtle Beach at Hog Inlet, where fishing and kayaking are popular pastimes for locals and visitors alike. Inshore and offshore, from the sand or from the water, the beaches and the Atlantic Ocean are some of Mother Nature's best playgrounds in South Carolina!
Golf
Dress for what matters most when in Myrtle Beach and for some, that means golf shoes. The Myrtle Beach area has been a premier golf vacation destination for decades. Golf has been a part of the local landscape since the 1920s and today, there are more than 100 golf courses along our beautiful beaches, riverfronts and marshlands. Some are private, most are public and too many to count are award-winning.
The manicured Myrtle Beach golf courses are comprised of challenging natural hazards and lush fairways. Dense woods, pine forests, wetlands and an impressive array of flora and fauna on our golf courses make each round of golf more like a nature hike. Couple this with superior service from renowned golf professionals and the result is a memorable Myrtle Beach golf vacation.
You may golf early or choose to golf late in the day during your beach vacation. Tee times start early in the morning, sometimes go until after dark and are available year-round. Play nine holes. Play 18 holes. Play a par-3 executive course or play at night on a lighted golf course. With so many options, it is no wonder that 4.2 million rounds of golf are played annually.
The wide selection of distinguished golf courses found in the Myrtle Beach area are accentuated by driving ranges, golf schools, virtual golf trainers and a myriad of tournaments. Myrtle Beach brings together golf and the beaches for one memorable vacation the whole family will love.
Entertainment
You cannot come to Myrtle Beach and not embrace the live entertainment theatres around town. From the variety shows, musical productions and headlining super stars at Alabama Theatre to the thrills and chills at the Ghosts and Legends Theatre, your whole family can be entertained with tickets to any one show.
The Palace Theatre at Broadway at the Beach brings the most popular shows to the Myrtle Beach area. From Irish dance and Broadway shows to Le Grand Cirque and Christmas favorites, the Palace Theatre has a new series every year. The award-winning Carolina Opry brings a talented cast of gospel, country and rock singers out from behind the curtain to be alongside dancers and comedians. Legends in Concerts puts all your favorites on one stage: Elvis, Marilyn, Cher, Garth and the Blues Brothers. Check this show's schedule for the latest, star-studded line up.
Do you want to eat while you are entertained? Myrtle Beach has dinner theatres for you! There is Dolly Parton's Dixie Stampede Dinner & Show, which pits the North against the South in a family-friendly evening of games and animal antics, and there is also Medieval Times Dinner & Tournament that is a love story with knights competing on horseback. Enjoy a delicious meal while being thoroughly entertained in comfortable atmospheres where every seat is a good seat.
During the holiday season in Myrtle Beach, the focus of our live entertainment theatres turns to special Christmas productions you will not want to miss.
House of Blues also makes its home in Myrtle Beach, South Carolina. Located in Barefoot Landing, House of Blues is where live shows, tempting cuisine and Murder Mystery Dinner Theatre culminate for one hot spot.
Property Location
Location: Oceanfront
Area: Myrtle Beach
200 76th Ave North
866-878-2750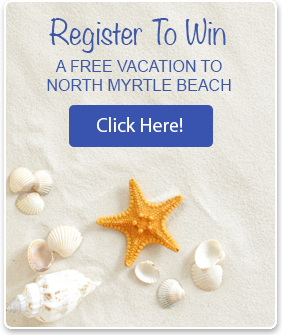 Disclaimer
Myrtle Beach Vacation Rentals is not affiliated with onsite management or the HOA of this complex.